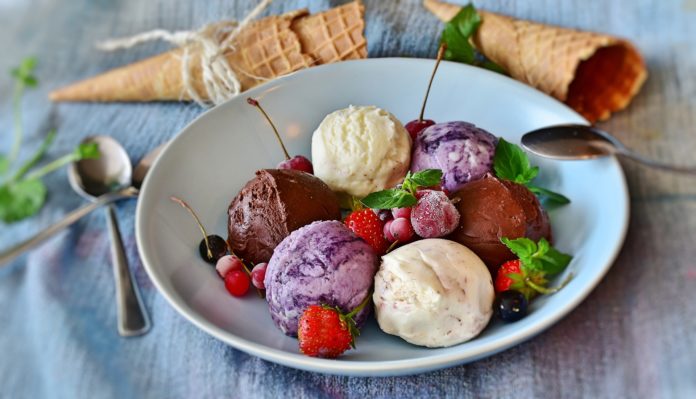 20 Best Carnival Cruise Desserts
@Photo Cred: id_rather_be_cruising
Sometimes you just really need a vacation but you don't know what to do. Do you go and visit places overseas? How about a road trip? Stay at home and just sleep? Those would be the typical answers that most people would come up with. But what about trying to go on a cruise ship? They have a lot of wonderful amenities, great views, and you can just relax in your room on certain days. Best of all worlds!
Plus they have some wonderful foods like dessert. The desserts that they have are extremely diverse. So much so that you would never be able to eat all of the wonderful treats during your time on the cruise. Well you could technically just spend hours eating everything they have but I highly don't recommend it for obvious reasons. Which is why you would most likely want to try the best desserts and avoid the average ones. You don't need to worry because I got you covered with this article!
1. Puff Pastry
Now before you become disappointed with my first choice, hear me out. This isn't just some simple puff pastry, though that would still be good. It is puff pastry that is served with caramelized apples and served with vanilla ice cream. Sounds more delicious now right? Get a spoonful of apples, ice cream, and flaky puff pastry. Eat it all together, the flavor combination will bring a smile to your mouth! You can find this in the carnival breeze at the Fahrenheit 555 steakhouse.
2. Cookies
What we have here is a simple classic that everyone would enjoy. You get a variety of choices, so you would never be bored of the taste. You get chocolate chips, white chocolate macadamia, and oatmeal raisins. If you somehow do get bored with these choices down the line, don't worry because there is one more thing you can do with another dessert on this list. Make an ice cream sandwich with cookies. Trust me on this. Can find this at the Carnival Freedom at the Javablue cafe.
3. Creme Brulee
This is actually one of my favorite desserts of all time. It is really simple to describe but so good! It is essentially a custard dessert and has a layer of sugar on top. But wait! There is a twist. The sugar gets caramelized which makes a nice crust. So what you have to do next is break the layer to go for the custard. The custard alone is delicious but what you want to do is get bits of the crust in your spoon full of custard. It adds a very nice texture to the dish. You will definitely enjoy this dessert, definitely worthy of all the praise that it gets. You can find this at Carnival Magic and at the Southern Lights Dining Room.
4. Mousse
The best way I can describe a mousse is that it is like a very creamy ice cream. It is served with whipped cream and the whipped cream has a nice chocolate topping. But you might get tired of chocolate in your dessert. So you can try things like a lime mousse that is just as delicious. This one has no chocolate and is served with a slice of kiwi. It is just pure deliciousness. Also on a side note, this mousse doesn't have to be a dessert. It can actually be quite savory as well and that is also quite good. You can find this at Carnival Magic and at the Southern Lights Dining Room.
5. Souffle
A souffle has the same basic concept as a creme brulee. You basically break apart the dessert to get into the sweet stuff inside. The difference is that this is an egg-based dish. So this has no caramelized sugar crust. You get bits of the baked souffle with the sweet stuff inside and your mouth will just thank you as much. Plus this dish is much more healthy compared to a caramelized sugar crust. Also you can elevate the dish by getting ice cream on it or anglaise on it. You can find this at Carnival Magic and at the Southern Lights Dining Room.
6. Cherry Jubilee
This dessert is for the adults out there because it has liquor in it. What you do for this dessert is that you flame dark cherries (which are marinated with a special sauce) with a cherry brandy. The result is then served with vanilla ice cream. You then top it off with whipped cream and some extra cherries. The vanilla and dark cherries will fuse together and will be perfect to end a nice dinner with. You can find this at Carnival Breeze and at the main dining room.
7. Tiramisu
What I love about Tiramisu is that it has everything you want in a dessert. It is not too sweet because of the coffee aspect. It has layers of different flavors that would be pleasing to your mouth. Plus it has lady fingers which would add some needed texture. Also a lot of the ingredients used for tiramisu gets elevated even more with cocoa. Lastly add a strawberry for visual appearance. This is quite important because the appearance makes the food more tasty. You can find this at Carnival Magic and at the Southern Lights Dining Room.
8. Banana Split
You and I both know what a banana split is. There really isn't much to do to elevate the taste of a banana split. Just use good ingredients and you will get the best tasting banana split ever. This dessert is essentially ice cream that is placed in between two bananas. Then you pour whipped cream on top of the ice cream and add whatever topping you want to it. Simple and a really good choice for people who can't make up their minds with what they want for dessert. You can find this at Carnival Radio and at the Main dining room.
9. Gelato
At first glance gelato might seem just like regular ice cream, but you start to know the difference when you taste it. Gelato essentially has more milk and less cream. Not really that much of a difference but trust me when I say that the flavor is significantly different. Also you don't have to just eat plain Gelato. On the carnival cruise, you can try milk shakes that use gelato instead of regular ice cream. You will never get bored or disappointed with what they do with delicious gelato. You can find this at Carnival Vista and at the Shake Spot.
10. Pudding
Now this isn't regular pudding. This is a bread pudding that has bits of white chocolate inside. The chocolate gets melted which just elevates the bread by giving it a gooey chocolate inside. That by itself would be a perfectly acceptable dessert but in case you want to make it sweeter, then just add gelato to it. The gelato should melt and it will fuse the bread pudding with even more flavor. Doesn't that just sound mouthwatering? You can find this at most carnival cruise lines as long as it has a cafe.
11. Strawberry Bisque
When you think of bisque, you normally think of a savory soup. The soup would be made with some delicious seafood like lobster, crab, shrimp, or crayfish. But I bet you most likely never tried a strawberry bisque. It is essentially a soup that is made with puree strawberry, cream, milk, sourcream, and sugar. It is light, refreshing, and pure deliciousness. Savory bisque experts and people who never heard about bisque before should be enticed to give it a try just because of the description alone. Will be found in a Carnival Cruise line that has a bisque restaurant.
12. Cheesecake
You know when I first heard about cheesecake, I found it kinda disgusting. I thought it was a cake made with cheese that you find on something like a hamburger. But boy was I wrong! A cheesecake basically has a very sweet layer made of cheese, egg, and sugar. It also has a layer of crust at the bottom that just balances out the flavor nicely. You can have it with a nice sauce, some whipped cream, or just top it off with a nice amount of fruit. There are many ways to enjoy a really good cheesecake and no one will judge you for it. Found in Carnival Legend and at the main dining room.
13. Chocolate-covered strawberries
A very simple dish. What you are getting is some of the freshest strawberries that is dipped in some of the richest chocolate. Perfect for the people who don't want something too heavy after a heavy meal. Everyone will enjoy it. Adults, children, the elderly will have a hard time finding something to complain about with this dish. Will be found in Carnival Dream and at the cafe.
14. Cake
Cake sounds incredibly boring at first. But that is not the case when it comes to the carnival cruise line. They made sure to make a wide variety of cakes for people to enjoy. In fact, there is so much variety you should just consider cakes as an entirely separate thing. You have tiramisu cheesecake, orange sponge cake, chocolate marble cake, and about 21 other different types of cake. Regardless of what you choose, they will all be appealing to the eyes and will be the highest quality cake that you will ever find on a cruise ship. Your money will be well spent on this dessert. You can find this at Carnival Magic and at the Southern Lights Dining Room.
15. Brownie
Photo Cred: @hungryhenry_adventures
I bet most people have already tried a brownie before. If you didn't then you are certainly missing out on a very traditional dessert. It is as traditional as a cookie if you are from America. What you might not know is that brownie has been elevated a lot by some of the best chefs at the carnival cruise line. I am talking about a chocolate brownie melting tart. It is served with a nice fruit sauce and topped with a mint leaf. You then just have to break it apart with your spoon and you will find a chocolate gooey inside. All the flavors combine to make something truly wonderful. Can be found on the Carnival Magic at the main dining room.
16. Ice Cream
My personal favorite ice cream is vanilla but I am sure that doesn't apply to everyone. Some people might like chocolate and others might like strawberries. There is no judging in this article. But what I want to advertise is that you can use the ice cream machine on the cruise ship to complement whatever dessert you get. You can even make your own by ordering a root beer. Add the ice cream to the root beer and you get an amazing root beer float. Plus depending on which ship you go on, you can have access to an ice cream machine for 24 hours. This dessert alone will satisfy all sweet lovers out there. You can find this at Carnival Magic and at the Southern Lights Dining Room.
17. Sherbet
My first experience with flavored ice wasn't really a good one. What I had was regular shredded ice and flavored with juice. It was ok when I had a good chunk of the flavored ice but eventually all I had left was regular water and that is not appealing. But eventually my opinion of flavored ice got better when I tried sherbet. It is basically called italian ice and it is significantly better than the american version I had. Carnival cruise line has that with their lemon sherbet. It has some delicious chocolate twigs and is topped with a mint leaf. Overall it is a very nice refreshing dessert. You can find this at Carnival Magic and at the Southern Lights Dining Room.
18. Tart
We have talked about tart with the brownie section. But I haven't talked about the more common fruit tart. It is essentially a baked dish which has a custard filling and is topped off with fruit. For example you can have a chocolate tart that is just covered with raspberries on top. But if you don't want chocolate, then you can get a tart that is just filled with sweetened fruit. It can even be savory but we aren't going to talk about that here because we are talking about desserts. You can get a large slice of fruit tart or smaller slices if you don't want too many sweets. Found at the Carnival Cucina del capitano.
19. Sundae
This is a fun box that is called a dessert. You get a lot of ice cream of your choice and it is topped with almost everything that you can possibly think of. It can have chocolate syrup, whipped cream, marshmallows, cherries, or other fruit. You get texture, savory, sweetness, and fun with just this one dessert. Found in the Carnival Ectasy in the main dining room.
20. Fruit Plate
Last but not least we have a fruit plate. This is most likely not what 99% of people would have for dessert but it is there. It does the exact same thing as what the other dessert does on this list. The fruits in your fruit plate are sweet and cool. It is also a perfect finish for your dining experience! This one can be found in all Carnival Cruise lines but you just need to request it.